In order to capitalize on the strong demand for big, luxurious SUVs, Jeep is going upmarket with the all-new Grand Wagoneer, a seven-passenger model that will directly take on other flagship SUVs in North America.
The Grand Wagoneer nameplate is part of the brand's rich heritage and it makes sense to bring it back, although time will tell how much consumers view it as a serious alternative to the Cadillac Escalade, Land Rover Range Rover and the like.
Just a Concept… For Now
To be clear, what you see here is just a concept. The real Jeep Grand Wagoneer will likely go on sale late next summer as a 2022 model. There could be some changes between now and then, but the vehicle on the pictures looks production-ready.
This new generation of the Grand Wagoneer is a modern interpretation of the old Jeep Wagoneer and Grand Wagoneer SUVs, designed to haul an entire crew with maximum comfort and luxury.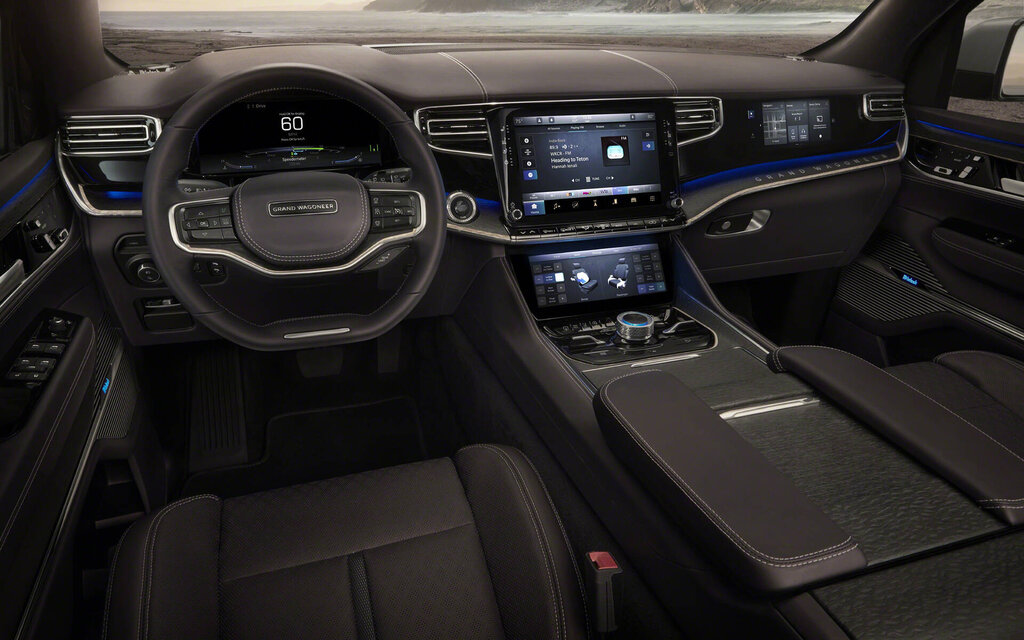 In terms of styling, contemporary Jeep aesthetics prevail, with lines similar to those of the Grand Cherokee and even the small Renegade, surprisingly. Up front, the highlight is a full-width LED bar that sits atop the grille and connects the headlights.
The interior is appointed with high-quality materials. However, it may not appeal to everybody considering the number of displays. One of them obviously replaces the traditional gauges, while another serves as an HVAC and seat control panel. There's even a screen in front the passenger to check maps or watch movies.
The overall environment is quite nice and undeniably premium. As was the case in the past, the name of the vehicle is engraved on the dashboard.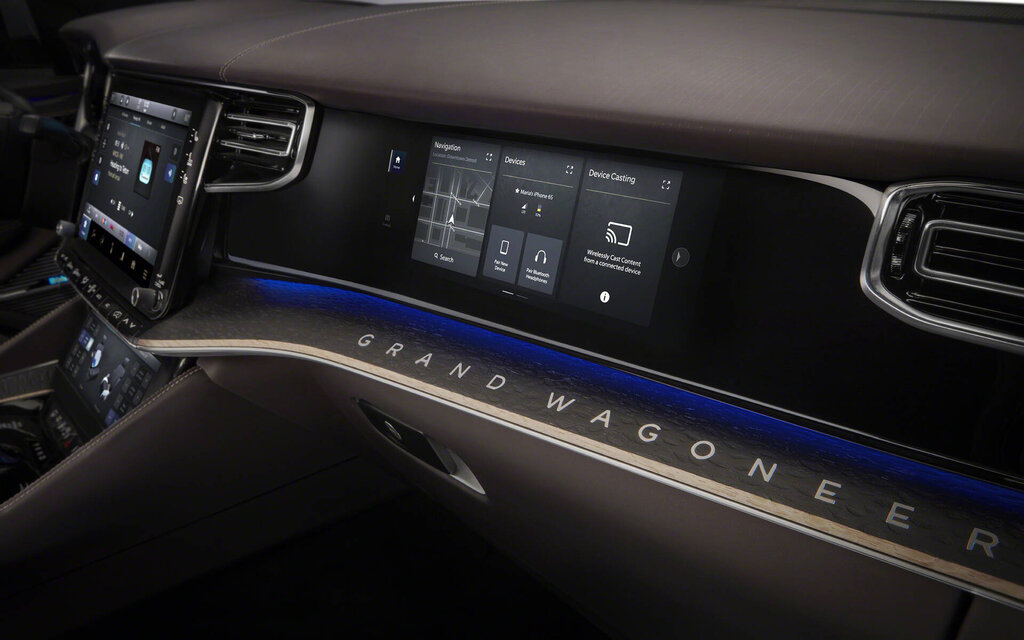 Big Powertrain Promises
The Jeep Grand Wagoneer presentation didn't include any details about the powertrain. We've merely been told it will be a no-compromise and high-powered plug-in hybrid system delivering class-leading off-road performance.
Considering the competition, we assume it will generate at least 450 horsepower and cost over $100,000. Hopefully, EV range will match the upcoming Wrangler 4xe's 50+ kilometres.